École John Stubbs Memorial will be practicing an Emergency Reunification Drill to provide students, parents, and staff an opportunity to practice an important component of our school emergency plan.  Parents and guardians are requested to participate in the reunification process by following the procedures.
The STEP BY STEP GUIDE has been posted under the Parent tab above.  Please go to the Reunification Page and click on the link provided.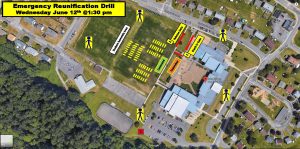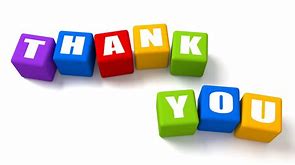 A very big THANK YOU to all the parents for the wonderful treats for staff during last week's Staff Appreciation Week.
We all really appreciated it!   Merci mille fois!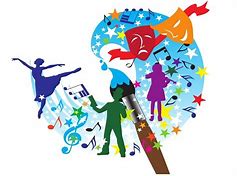 Mark your calendars!
Thursday, June 6th –  Middle School Band Concert  1:15 pm & 6 pm
Thursday, June 13th – John Stubbs Drama Club Afternoon Performance 1:20 pm & Evening performance 6:30 pm
Friday, June 14th – John Stubbs Drama Club Afternoon Performance 1:20 pm
Monday, June 17th – School Band Courtyard Concert for all to enjoy!  ALL Band kids will be performing 2-3 pieces together.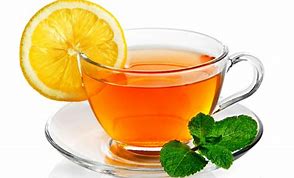 On Tuesday the 28th École John Stubbs will be hosting a PARENT APPRECIATION TEA at 2:30 pm in the elementary foyer. Please join us for some tea, coffee and goodies. We appreciate all of your support throughout the school year!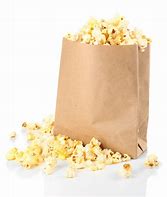 Our last POPCORN DAY is tomorrow Tuesday May 28th – don't forget to bring your Loonie.
Get your Spirit Wear!!
Spirit Wear is on sale until Thursday, May 16th!  Sample sizes are in the office.  At this time there are no adult sizes but we hope to that available in the fall.  Please make cheques payable to SD62.  Please see attached for what merchandise is for sale as well as the order form.
______________________________________________________________
Photo guidelines reminder for parents
With all sorts of school events coming up, parents/guardians are more than welcome to take photos of their child at school and district events. We ask though that you do not post photos of other students online. This of course would only be the case if the other student(s) could be identified.  Backs of heads, others way in the background (where it would be blurry/pixelated if zoomed in) and feet are all good to go!
______________________________________________________________
UPCOMING DATES TO REMEMBER:
Thursday, May 9th – PAC Spring Fair
Friday, May 10th – Non Instructional Day – School is not in session
Wednesday, May 15th – PAC Meeting
Monday, May 20th – Victoria Day – School is not in session
Wednesday, May 22nd – Grade 6 Late French Immersion Orientation Session
Tuesday, May 28 – Parent Appreciation Tea
Friday, May 31st – Kindergarten Orientation
Wednesday, June 5th – Middle School Track & Field Championships
Friday, June 7th – Elementary Track Meet (Gr. 3-5)
Wednesday, June 12th – Reunification Drill 1:30 p.m.
Thursday, June 20th – Grade 8 Dinner/Dance
Friday, June 21st – Elementary Fun Day
Monday, June 24th – Grade 8 trip to Playland
Tuesday, June 25th –
Elementary School Beach Day
Middle School Fun Day
Thursday, June 27th – Last Day of School
Thanks to our PAC, our school has supplies for staff and students for about 78 hours. The next step is to prepare for when guardians and parents arrive at the school to pick up their child. This needs to be done systematically, in order to ensure children go home with the correct people (as listed on the emergency release forms completed by families in September) so that the families always know where their child is.
MARK IT IN YOUR CALENDARS:
Our school's Reunification Drill will be June 12 starting at 1:30. More information will be sent to you over the course of the next few weeks.
Family Emergency Preparedness: Have you and your family planned for a Province-wide emergency? Be prepared! This link will lead you to the province's Emergency Preparedness Response & Recovery website.
https://www2.gov.bc.ca/gov/content/safety/emergency-preparedness-response-recovery/preparedbc
The Esquimalt MFRC is considering having a children's deployment support group in the Elementary School at École John Stubbs. This would be for our elementary school students. In order to do this the Esquimalt MFRC Deployment Program, will need to know that they have enough interest to run the group.  If your child would be interested in attending a deployment group after school once a month please email Sandra Pinard at Sandra.pinard@forces.gc.ca
A message from your PAC ….
The PAC's Annual Spring Fair is just 2 weeks away!  
 The fair will run on Thursday, May 9 from 4:30-7:30 pm and will feature carnival-style games, face painting, bouncy castles and many more fun activities!
 Many volunteers are needed to make the event a success!  Please consider signing up for a 30 min shift or two here:  https://signup.com/go/seJfnXE
 Thanks for your support and we hope to see you all there!
____________________________________________________________________________________________________________ 
Cross Country
Although we managed to have enough teachers to safely supervise the cross country meet in the fall, we have been unable to offer it this term. Due to liability, students cannot attend without a staff representative of our school being there. We know some of our students will be disappointed, but please know that we will try to offer it again in the fall.
Toys at School
We remind all families that children should not bring toys from home to school. They can be lost or even stolen. This is true for Beyblades, Pokeman cards, stuffed animals and other items. These are 'home toys' not 'school toys'. We appreciate your support in this.
Commemoration Of Lieutenant Commander John Stubbs
All families are invited to attend a ceremony marking the 75th anniversary of the sinking of the HMCS Athabaskan. The ceremony will be held at the war memorial in the Italian garden at Royal Roads University on April 29 from 3:45pm to about 4:00 pm. Some of our school's students will lay wreaths in remembrance of Lieutenant Commander John Stubbs. If your family would like to volunteer to lay a wreath made by one of our classes, please contact Mrs. Gibson (V.P.) at jgibson@sd62.bc.ca by Thursday April 25th.
Over the past two years, Geoff Bird, a professor at Royal Roads University, has been researching the sinking of the HMCS Athabaskan during the Second World war. On that ship was Lieutenant Commander John Stubbs (after whom our school has been named). He has prepared a documentary aimed at adults that we hope to make available to families of our school in upcoming months. Last year, we had a visitor from France who spoke to our grade 3 students about Plouescat, the town in France where John Stubbs is buried, as well as how he is remembered there even to this day. We hope some families will be able to attend.
_________________________________________________________________________________________
Upcoming Dates to Remember:
Friday, April 26th – Terry Fox Run 11:30am-12:10pm
Monday, April 29th – Celebration of Lieutenant Commander John Stubbs at Royal Roads 3:45pm
Tuesday, April 30th – Grade 8's tour to Belmont 10:30am – 11:45am
Thursday, May 2-5 – Grade 8 Band Trip
Friday, May 3rd – Jump Rope for Heart 11am
Monday, May 6th – Music Monday
Thursday, May 9th – PAC Spring Fair
Friday, May 10th – Non Instructional Day – School is not in session
Wednesday, May 15th – PAC Meeting
Monday, May 20th – Victoria Day – School is not in session
Middle School Yearbooks still on sale but there is less than 2 weeks left to purchase!  Just a friendly reminder that orders need to be received by May 6th!
Hard cover Yearbooks are on sale for $35 and an optional Zoom insert of current events is on sale for $5. 
The fastest way to pay is to order online with a credit card at YBPay.lifetouch.com with the Yearbook ID Code: 12895419
If you would like to pay via cash/cheque,  please have your child pick up a Yearbook envelope from Mme Gage's room, place the funds in the envelope and return it back to the office.  Cheques need to be made out to SD 62.
If you have any questions, please contact Mme Gage at jgage@sd62.bc.ca
What a success last week was with Concours d'art Oratoire!  Congratulations to the following students who won their grade level competition….our grade 7 Early French Immersion student Naim; our grade 6 Late French Immersion Raine; our grade 6 Early French Immersion student Sasha; our grade 7 Late French Immersion student Naiya; our Grade 8 French Immersion student Juliana.   These students will move on to the Provincial Speech Competition in May.  We are so proud of all our students who participated, congratulations to all for working so hard.
***Reminder to all parents that tomorrow, April 11th is early dismissal and April 12th is a Non-Instructional Day.
Wednesday, April 10th – PAC Meeting 6:30p.m.
Thursday, April 11th – 3 hour early dismissal (11:50 a.m.). P/T interviews.  Buses will run on the same schedule, just 3 hours earlier.
Friday, April 12th – Non Instructional Day – school is not in session.
Friday, April 19th – Good Friday – School is not in session.
Monday, April 22nd – Easter Monday – School is not in session.
There will be a Digital Age Session at Belmont High School on April 16th from 6:30 p.m.-8:00 p.m. for those parents interested in helping their kids navigate their way through this challenging Digital Age.