Our Middle School grade 6, 7 and 8 band concert will be on December 13th, at 6pm in the Middle School gym. Come and enjoy! Mark it in your calendars!
Elementary School Music Concerts 
We are excited to be keeping with our new tradition for concerts this year. Like last year, we will be running two annual concerts:  a Winter Concert on December 12th  at 6pm and a Spring Concert on March 13th. We have separated the classes evenly into each of the 2 concerts. The rationale for the separation continues to be:
Accommodate classes that do not have music class first term
Have each of the concerts run under an hour
Not go over the capacity of our Middle School gym
The Elementary Choir (grades 2-5) will sing at both concerts. If a student whose class is not scheduled to perform wants to participate, they can do so by joining choir.
Mark the date in your calendars!
Classes performing in the Winter Concert (Dec 12th) are:
Mme Crombie- K
Mlle Watts/Mme Ryan- K
Mme Manon- K
Mme Sarah Karadimas- grade 1
Mme Munroe- grade 1
Mme Culver- grade 1
Mme Sarah Hallett- grade 1/2
M. Button- grade 2/3
Mme Adamek- grade 2/3
Helene (Mme Moranville)- grade 3
Mme Lamarche- grade 4
Mme Mardi- grade 5
The other classes in our Elementary School will be performing in the spring concert on March 13th (Save that date!)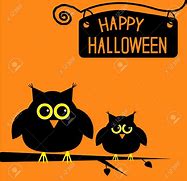 Today was a great day at Stubbs!  It was wonderful to see so many students dressed up!  There was lots of laughter throughout the school and fun was had by all.
HAVE A FUN & SAFE HALLOWEEN EVERYONE! 
Tomorrow we expect many tired children and ask that candy NOT be sent to school with children.  Please keep it for home time and consider sending only one small treat instead. Thank you from all the staff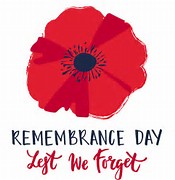 November 9th – Remembrance Day Ceremony – 11 am
As per the email that was sent out :  As a part of our Remembrance Day Assembly on November 9th, we would like to prepare a slideshow that shows photographs of current École John Stubbs Memorial staff and students' family members who have served or are serving in our Armed Forces.  These photos are accompanied by the student's name and the relationship of the person to the student.  With this slideshow, we honor and remember those who have served and are serving for us.
If you would like a photograph of a family member who has served or is serving in the Armed Forces to be included in this year's slideshow please email a copy to us. Be sure to tell us which student or staff member the photo is connected to:   mryan@sd62.bc.ca  Deadline for these photos is November 2nd.  This is to allow us time to complete the slide show.
Middle School Swim Club – First Practice tomorrow November 1st @ Westshore Parks Swimming Pool
Middle School Robotics Club – Meets Tuesday at 12:20 in the Library – First Meeting was October 30th
Boys Handball Game – November 5th at Colwood Elementary
PHOTO Retake Day –  November 6th
French Lessons for Parents –  starts November 6th 6pm – 8pm
Spaces are limited & Registration is required
Contact CPF for information CPFSooke@hotmail.com
Girls Handball Game – November 7th at Hans Helgesen
Haloween costumes – please note there is a slight change to the face paint rule:
Full face makeup is permitted as long as it isn't too scary or offensive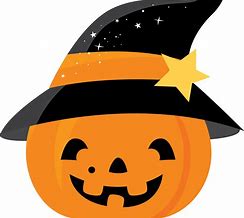 Please take a moment to read the following costume guidelines. Teachers will go through these points with students and if you could also do the same with your child, it would be very much appreciated.
Costume guidelines:
No Full-face paint
No Masks (including half and full-face)
No Imitation weapons of any kind
If anyone shows up in a related costume or brandishing a fake weapon, they will be asked to change/remove the item(s) or be sent home.
These guidelines are in place so that students can be easily identified. Please use your discretion when sending your child to school in an appropriate costume. We do our best to create comfortable and safe environments in our schools and we thank you for helping us to do so. Halloween is a very fun time of year and we want to continue to be able to offer that to our students in the years to come.  Thank you for your continued support and diligence in keeping our students safe.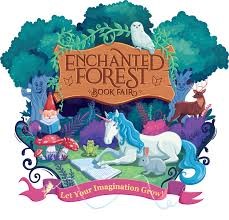 All students will have a chance to visit the Scholastic Book Fair during their regularly scheduled book exchange time.
The book fair will be open for purchases during the following times:
Thursday, October 18th:
Before school (8:15-8:40) Parents are welcome to stay until 9am)
Lunch (noon-1:00)
After school (2:30-3:30)
PAC Halloween Dance (5:00-6:30-approx)
Mon, Tues & Wed. Oct. 22, 23 & 24:
Before school (8:15-8:40) Parents are welcome to stay until 9am)
Lunch (noon-1:00)
After school (2:30-4:00)
Volunteers are needed for all shifts. 
Please visit the following link:
https://www.volunteersignup.org/9BL4X
Please see this weeks version of EJSMS Jagwire.
Just a reminder that Grade 8 student application form for the exchange to Quebec is due by end of day Thursday, September 27th.
If you have any questions, please contact Mme Abbis (jabbis@sd62.bc.ca) or Mme Gage (jgage@sd62.bc.ca)
The trip to Quebec is tentatively set for the end of Feb 2019 for selected applicants.
Dear Parents/Guardians,
We know communication between the school and families is important and we're always looking for different opportunities to connect with you. We're happy to share that our school now has its own app! Download the École John Stubbs Memorial app to get events, messages and notifications sent right to your phone or tablet. You can check our school calendar and even link up with your child's class or programs.
The app is a free download on your smart phone or tablet. Just hover the camera from your phone or tablet over the QR code and you will instantly get a message to open and download the app, or find the app here: http://johnstubbs.appazur.com/help/get-the-app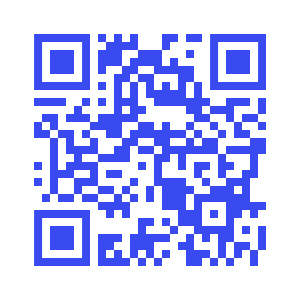 All district-wide messages and very important messages will still be sent to your email. The purpose of this app is to compliment the various means of communication we use and to let you control the type of notifications you receive.
As with all new resources, it may take some time for staff and parents to adapt to this wonderful new messaging tool. Hang in there! As we all know, learning can be 'messy' and a little confusing. But it is also fun!
Enjoy!
Sincerely,
Sandra Szalipszki
Principal
To enhance the level of emergency preparedness for all schools, the District will be implementing Standard Emergency Reunification Procedures to ensure the safety and well being of all students in the aftermath of a disaster. This process will start in September and include a Reunification Drill for staff, students, parents, and authorized guardians.
John Stubbs Memorial school will be practising this Emergency Reunification Drill in October. Parents and all authorized guardians listed on a Students Release Form are asked to participate. This will be an opportunity for families to exercise their emergency plan with the school's emergency plan. Please ensure you complete the reunification forms in September!
Events leading up to the drill will include a Workshop on Family Emergency Planning on Wednesday September 12th, 2018 in our Middle School gym. We hope to see you there!
Please follow the link below to inform us of your intention to attend:
https://www.eventbrite.com/o/sooke-school-district-no-62-17765845443
Sandra Szalipszki
Principal
Hello Parents and Guardians!
We are pleased to announce that our elementary students have moved to their new classrooms as of Thursday afternoon. This is an exciting day for some and a difficult day for others, as they say goodbye to their last year's teacher, realize they may be with some different classmates and say hello to their new classroom teacher. It's a wonderful and exciting time!
Please know that very careful consideration of each child's social, emotional and academic needs are considered. Teachers have met and worked on these class groupings over several sessions in June, and again this week, in order to create a group of students whose needs and strengths are balanced socially, academically and emotionally. Please recognize that the decision was made in consideration of the best interests of your child.
As their caregivers, your role is very important in helping them to transition to their new classroom and teacher. Encouraging them to see themselves as a strong person and teaching them to say and believe the phrase "I've got this" is a central part of teaching children resilience. Encouraging them to look for the good things in their classroom and the good people among their new classmates is also an important thing for you all to focus on.
We encourage you to touch base with your child's new teacher over the course of the next week.  An email or a quick hello is all it takes.