The lists have been updated here
Bus registration for the 2022/2023 school year opens on March 1, 2022. We encourage all returning student riders to register immediately.  
You will need your child's PUPIL #, PEN or New Student Registration Number to register for the bus.
Parents with current SD62 Students: You can find your child's PEN & PUPIL # in the Online Consent Portal or in your MyEdBC Family Portal.
Parents with newly registered students: Please use your New Student Registration Number (six to seven-digit number) starting with the letter R that was sent to your email when your first registered your child.
If they have lost this e-mail, they can always go back to the registration website at https://registration.sd62.bc.ca/ and log in with the same e-mail address they used to submit the registration.   
Please click HERE to go to SD62 Bus Registration.
PARENT HANDBOOK
Please see
John Stubbs Parent Handbook
here 
NOTE: Any future updates/changes will be highlighted in yellow
K-12 HEALTH CHECKER APP
One of the most important factors to keeping schools safe is a daily screening for any COVID-19 symptoms, and having students and staff stay home if sick. Daily health checks continue to  be required.  To support daily screening, a new K-12 health-checker app has been developed for students and families and can be found at: K-12 Health Check (gov.bc.ca)
DOWNLOAD THE JOHN STUBBS CELL PHONE APP
A great way to ensure you are staying connected with communication from the school is by downloading the John Stubbs app.
Scan the QR code or find the app here: John Stubbs APP 
Grades 1 to 6, see you on September 6th for a half day – 8:50 to 11:50
Grades 7 and 8, you begin full days on September 7th.
Kindergarten are following a different schedule, communication has been sent.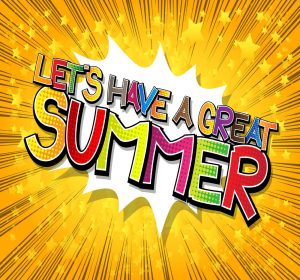 Masks continue to be required in our schools, sites and on our buses until spring break begins (that would be Saturday, March 19).
Thank you for your cooperation.
ABSENCES
If your child is going to be absent from school, please email

johnstubbs@sd62.bc.ca

with the date(s), student's first and last name.  

If they are absent due to illness, please add 'illness' in the subject header. Thank you!
EARLY PICK UPS
Due to updated COVID Protocols we want to ask all parents to remain outside of the school building.  If you need to pick your child up during the school day, please come to the staff parking lot entrance doors at the back of the school. Once you are at the doors, please stand on one of the
yellow shapes

in front of the door and call the office at 250-478-5571 to sign your student out.
 Thank you.
Check out Community Resources during COVID-19 Pandemic:  Sooke and Westshore Helplines here at COVID Resources