Please see John Stubbs Parent Handbook here
NOTE

: Any future updates

/changes will be highlighted in yellow
DOWNLOAD THE JOHN STUBBS CELL PHONE APP
A great way to ensure you are staying connected with communication from the school is by downloading the John Stubbs app.
Scan the QR code or find the app here: John Stubbs APP 
Check out September 22 Wednesday Weekly with information regarding the
Parent Portal

and the

Loose Parts Program

.  See HERE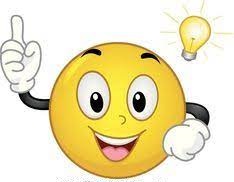 Dates to Remember:

 

  
September 20th PHOTO DAY for Students Individual Photos
September 27th NO School – Staff Development Day
September 30th NO School – National Day for Truth & Reconciliation
John Stubbs School News:
Consents

– Class trips and forest walks:
Pack-in/Pack-out – Let's RECYCLE!
We ask that all students bring home their uneaten fresh food and any packaging. This is a way to recycle everything we can – a positive lesson for us all and a way to support our environment. We want all plastic wraps, yogurt containers, half-eaten sandwiches etc. to go home where they can be recycled.  THANKS!
RAINY days are on their way!
We are proud to inform you that our students play outside as much as possible, even in the rain and snow. It's usually the adults that find it difficult to be out in the rain, not our students. Please send you student to school with clothing that suits the weather. There is no such thing as bad weather, just bad clothing!
Early Pick Up at School or During Instructional Time
If you need to pick up a child during the school day:
Inform the classroom teachers by email well BEFORE the day (teachers don't typically have time to read email during the day – they are too busy teaching your child!)  (Staff emails can be found on the school website under "Staff")

Park near the bus loop on College Road and walk up the stairs to the main entrance door in the middle school lobby, (staff parking lot entrance side of the school).

All parents must report to the office to sign out their child(ren)

For safety, we need to see your face before we release your child to you.

Thank you in advance for giving extra time for this procedure to happen safely.

Please be mindful of recess and lunch times as it may be difficult to locate your child quickly in the school yard.
Students Walking Home for Lunch Time
If you authorize your child to walk home for lunch, please fill out this form and return it to the office.  Please remind your child they must still sign in and out of the office every day for safety protocol.

All students leaving during the day must be signed out through the office with parent permission.
K-12 HEALTH CHECKLIST AND CHECKER APP
One of the most important factors to keeping schools safe is a daily screening for any COVID-19 symptoms, and having students and staff stay home if sick.  This is why daily health checks continue to be required. To support daily screening, a new K-12 health-checker app has been developed for students and families and can be found at:  K-12 Health Check (gov.bc.ca)
Parenting Workshops
FREE Medical Alert Bracelets for Students
You can order a free medical alert for your child through the Canadian Medic Alert Foundation.  Visit www.nochildwithout.ca and quote Bar Code #10057773 & Pin Number 594636.
District News and Links
For this year, there is a Ministerial Order that alters the instructional hours to accommodate September 30 being a day off.  Future years are yet to be decided.
Join the nation on September 30th by wearing orange, reflecting on the truth of our shared history and supporting rich and diverse indigenous communities and neighbours.
We hope you enjoy a clip from our Gratitude Ceremony yesterday celebrating our new Nature Playground.