Hot Lunch Orders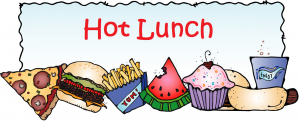 PAC is excited to announce that hot lunches are back for this school year!
Everyone (those who are new and returning families of all grades (K-8)) will need to register for an account on the PAC hot lunch site
(Access code:  JSPAC2021): 
Once registered, add your students to your account and place your lunch orders.  Our lunches are completely optional and are a la carte, so please pick and choose whatever items on the menu that your student would like to eat/drink.
Lunches will be held every 2 weeks
The order deadline for each month is the last Thursday of the month prior .
We are looking for a limited number of volunteers to help out at hot lunches this term.  If you'd like to help out at a hot lunch, please read the COVID safety rules and sign up here:  https://signup.com/go/mHEnpUG  Unfortunately, we cannot accept drop-in volunteers this year, only those on the sign-up sheet will be permitted to help.
If you have any difficulties with placing an order or with anything related to hot lunches, please email Melissa (jshotlunch@gmail.com).