Due to icy and snowy conditions on many of the roads in our communities, all Sooke School District schools and offices will be CLOSED again today, Wednesday, February 13th.
Superintendent Scott Stinson has just announced that tomorrow, Tuesday February 12th, will be another SNOW DAY!! Yahoo!! Stay safe, stay warm and enjoy the day in the snow!!
A reminder to all parents and staff that they should check our App, district Twitter and Website and/or local news outlets for weather related updates tomorrow morning after 6:30am. Please also ensure that you have backup plans in place should school need to close during the day or if you are unable to get to school to collect your child at the end of the day. The district will keep families up to date throughout the day, please keep checking your emails, the district Twitter and Website as well as our school's app and website.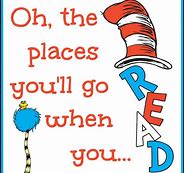 This is a reminder from the library to please return all Read-a-Thon reading logs, pledge forms and donations collected by Wednesday Feb. 6th. Donations can also be made on-line through the hot lunches system until Midnight on Wednesday www.johnstubbs.hotlunches.net. (Please note the extension of previous Feb. 1st deadline.)
Thank you for your support,
 EJSMS Library
As that arctic weather moves towards Victoria, we can expect very cold weather throughout this week. Please ensure your child/children come(s) to school dressed warmly with hats, scarves and coats and ready to be outside for recess and lunch breaks. Children will be expected to be outside.
For information on how to find out about school closures due to inclement weather, see the SD62 website: http://www.sd62.bc.ca/parents/weather-related-closures-cancellations/  
Congratulations to the Grade 8 Band students who did a bottle drive on Saturday! They raised about $1000 to contribute to their band 'tour' to Whistler. Thank you to all those in our school community who contributed their recyclables as well as to Mme Tremblay and Mr Croft and the parents who attended the bottle drive on Saturday!
Reminder to all parents that bringing toys, games or special objects from home is strongly discouraged because they can get lost or are borrowed by other students. The school cannot be responsible for these toys or objects. The exception would be for 'show and tell', where teachers have asked students to bring in an object to talk about.
 Reminder: Parents are asked to go to the office when they are at school to pick up their child during school hours. This gives a chance for the office staff to sign the child out and call the classroom to ask the child to come to the office. All middle and elementary schools are closed campuses; we ask all adults who are not staff to go directly to the office so that we know who is in the building at any time. Thank you for your support in this.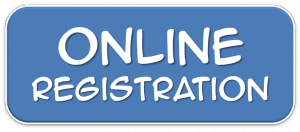 We are excited that registration begins next Monday, January 28th at 8 a.m.  Please make sure you are familiar with the District's new registration process. 
Here's the link to the registration Guide:
http://www.sd62.bc.ca/wp-content/uploads/sites/11/2018/11/Registration-Guide.pdf
French Immersion Kindergarten: Please check the District website for the 2019-2020 registration form.  If you had filled out the online District registration form before Wednesday, January 23rd, you will need to fill it out again on Monday morning, January 28th as the form has been updated for the 2019-2020 school year, and your previous form has not been saved.  The 2019-2020 form will be made available to complete on Monday at 8 a.m.
The District Office will follow the new registration process and the District will contact you directly once this is complete.
Late French Immersion: reminder that all registrations must be completed through the online registration page starting on Monday morning, January 28th at 8 a.m.
http://www.sd62.bc.ca/parents/registration/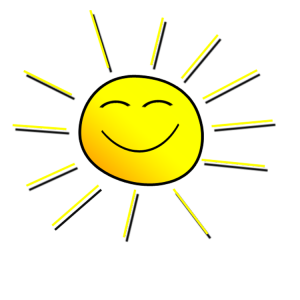 Wednesday, January 23rd
– Today the Elementary children, along with students from Millstream and Poirier, enjoyed the Maple Man as part of our Carnaval celebration.  A big thank you our grade 9 French Immersion Belmont students who came to help us out.
– Tonight there will be a Late French Immersion information night in our Library at 6pm.  Both parents and students welcome!
Saturday, January 26th – Band 8 Bottle Drive 9am-12pm in the Bus Loop.
Monday, January 28th – Friday, February 8th – Registration opens at 8am for the 2019/2020 school year. http://www.sd62.bc.ca/parents/registration/
Wednesday, January 30th –
-Gr. 8's to Belmont 10:30am-12pm.
-Ready, Set, Learn – Bedtime Shenanigans – 6pm-7pm for children newborn to 5 years of age.
Read-A-Thon Week Events:
Fri. Jan. 11 – Begin to send in books  for book swap
Mon. Jan. 21 –Book Swap*** for middle school
Tues-Thur. Jan. 22-24 –Book Swap*** for elementary
Fri. Jan. 25 –Dress as your favourite book character – (Book
characters sometimes wear PJs)
Cookies and milk – Please send your child with a cup and two cookies.
Milk generously supplied by PAC.
Special guests from the community and local authors will be visiting the school throughout the week to help promote literacy and reading.
Guest authors:
Thursday Jan 24th AM- Lorie Stevenson
https://www.amazon.com/Top-World-Lorie-Stevenson/dp/152550052X
Thursday Jan 24th PM- Sean Rodman http://srodman.com/ also visithttp://www.storystudio.ca/
Friday Jan 25th AM – Rob Huttinga https://www.aussieandotis.com/