You are welcome to join us for End of Year Assemblies tomorrow,
Wednesday June 26th.
10 am – Middle School Assembly
1:30 pm –  Elementary Assembly
Middle School parents should now have received login information for the parent portal of MyEd BC.  Attached is the parent instruction manual to guide you through the process.  
Please note that the first login should be done on a computer (not on a mobile device).
We will post the digital version of the middle school report cards on this portal by the end of Thursday June 27th.  Paper versions of the report card will be available in classroom on the morning of June 27th.  Feel free to contact the school office if you have any questions.  
SD#62 – MyEdBC Family Portal Instructional Manual
Elementary Beach Day is Tuesday, June 25th.  Students will travel by school bus to Witty's Beach, leaving school at 9:00 a.m. and returning to the school by 2:00 p.m. 
All students are asked to be prepared for the weather.  They need enough water for the day, lunch, snacks, a sun hat and extra sunscreen.  Please apply sunscreen at home before leaving the house. 
Families are welcome to join us at the beach. 
 Reminder:   Year end assemblies are 10:00 for Middle School and 1:30 for Elementary school on Wednesday, June 26th.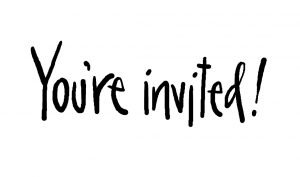 You are officially invited to be a part of our studio audience for an episode of "Real Talk With Fairy Tale Legends" with your host Oliver Zaggeration. We will find out what REALLY happened with Snow White, the apple, and her seven unique companions.
   Thursday June 13th
doors open at 6 pm curtains at 6:30 pm
Admission is by donation so no need to buy tickets in advance.
The Social Justice Club will be running a concession stand to raise money for WE Villages so bring your change for a refreshing snack at intermission.

Your teachers at École John Stubbs Memorial are excited to offer you the opportunity to purchase your school supplies through School Start for the 2019/2020 school year. This process will save you both time and money.   There are a few simple steps to ensure your child will receive standardized brand name products (specified by each teacher).
You can place your order online at www.schoolstart.ca. Visa & MasterCard are accepted.  Place your order online in June and you will automatically be entered for a chance to win a $1000 cash draw! 
Late orders will be accepted online until October 1, 2019 (a $5 late fee will be applied after August 1, 2019).
The supplies will be packaged and delivered directly to your house. If you have a P.O. box please use your 911 address. Because the kit (s) are delivered to your home, you will have the ability to:
Pre-label your child's supplies
Add supplies to your order for your child in another school
If you have any questions, please contact School Start:  Ph: 1-800-580-1868 Fax:

1-800-580-1890  

info@schoolstart.ca
PLEASE NOTE THIS IS FOR MIDDLE SCHOOL SCHOOL SUPPLIES ONLY.  ELEMENTARY SCHOOL SUPPLIES IS THROUGH THE PAC HOTLUNCH PROGRAM.
Please see detailed supply lists by grade under the top PARENT tab and the school supply drop down tab. 
Reunification Drill – Wedensday June 12, 1:30pm to 2:50pm.
Final reminder
THANK YOU in advance to all the parents, guardians and friends who are able to participate in the Emergency Reunification Drill this week.
Final reminders:
Weather will be warm and sunny – please make sure your child(ren) has/have a hat, water bottle & sunscreen.
This is a great opportunity to ensure the other emergency people listed on your contact list are aware of this process. The process is on the website in the reunification drop down menu.
If you are not able to pick up your child(ren) for this drill, they child will be released, as normal, at 2:50.  After school care continues as normal.  School buses run as normal. Teachers will walk the students down to the courtyard for usual pick up once the bell rings.
If you live within walking distance, we suggest you walk to the school.
PARKING: Expect traffic congestion at the school, please consider alternate parking areas in the community. Walk to the school from a little farther away. After consultation with our Military Police Liaison Officer, we have some suggestions for parking. Ideas for parking:

The old fire hall parking space next to the Canex store.
Outlying roads such as: Forward Drive, Meade Avenue, Baillie Avenue, Lascelles Crescent.
The parking lot at the church on Galiano Crescent.
Please remember to follow the laws regarding parking and to not block the community's driveways.
We thank you for your support in this drill.  It is a chance to see what needs to be improved. It will help us prepare for a real emergency.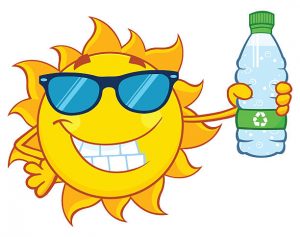 It's a busy time of year with lots of activities planned for the end of the school year!  Please remember to send your child with water, hats and sunscreen!
A quick reminder that flip flops are not safe for school activities.  Sturdy sports sandals are a better choice.  We want to ensure the kids are safe while playing with their peers.
We want to extend a huge thank you to the PAC for providing hot lunches for the school year.  The volunteers have put in hours of preparation time and energy – MERCI!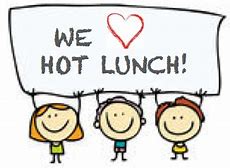 MARK YOUR CALENDARS:
Drama Club Performance Thursday JUNE 13th 1:20 p.m. & 6:30 p.m.
Elementary Fun Day Friday JUNE 21st
Elementary School Beach Day & Middle School Fun Day Tuesday JUNE 25th
Year End Assemblies take place Wednesday JUNE 26th CORRECTION (not the 16th) :  Middle School 10 a.m.  &  Elementary School 1:30 p.m.
Last Day of School Thursday JUNE 27th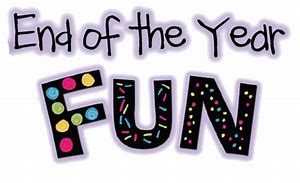 École John Stubbs Memorial will be practicing an Emergency Reunification Drill to provide students, parents, and staff an opportunity to practice an important component of our school emergency plan.  Parents and guardians are requested to participate in the reunification process by following the procedures.
The STEP BY STEP GUIDE has been posted under the Parent tab above.  Please go to the Reunification Page and click on the link provided.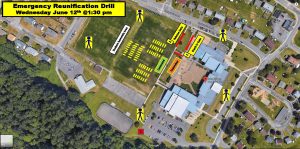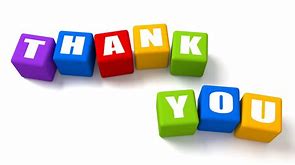 A very big THANK YOU to all the parents for the wonderful treats for staff during last week's Staff Appreciation Week.
We all really appreciated it!   Merci mille fois!