PARENT ADVISORY COUNCIL
Parental involvement in the school is supported and encouraged. The parent advisory council (PAC) assists with and initiates a wide variety of activities for Ecole John Stubbs Memorial. While fundraising is a component of the PAC, the aim is to create a strong community while raising funds. When COVID protocols allow it;  Movie nights, family dances and other fun events are the preferred means of fundraising at John Stubbs.  Events are organized throughout the year and participation is open to any parent/guardian of a John Stubbs Memorial student.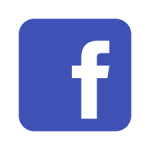 Join our John Stubbs PAC Facebook Group to see all upcoming events and connect with other families in our school community. Check out the facebook group for all PAC General Meetings which are held on the second Wednesday of each month at 6:30pm.
Feel free to read the Constitution and Bylaws for information on how the PAC operates within the school community.
2023/24 PAC EXECUTIVE FOR JOHN STUBBS
President – Alison Jopp jspacpres@gmail.com
Vice-President –  Michelle Brennan jspacvicepres@gmail.com 
Secretary – Josh Duvauchelle jspacsec@gmail.com 
Treasurer – Katie Moore & Andrea Middleton johnstubbspactreasurer@gmail.com