Dates to Remember:
June 4 – Jump Rope for Heart Event
June 7 – Library Book Returned to School Library
June 7 – Welcome 2021-2022 Kindergarten Drive By
June 29 – Last Day of School
         School News
NEW NEWS
FACEMASK
Please remember to supply your Grade 4 to Grade 8 student with a face mask.  It is a good idea to pack extra in their back packs to ensure your child always has one available.
Library Book Return
We had a wonderful year in library! You'll be happy to know that our students read a lot this year. Since September, our library lent out a total of 24,067 books!  We are asking that students return any remaining books no later than June 8th. Any books that remain overdue beyond June 14th will be marked as "lost" and an emailed invoice for the cost of the book will be sent to the parent(s). We appreciate your diligence in making sure all our precious books make their way home safely.
CURRENT INFORMATION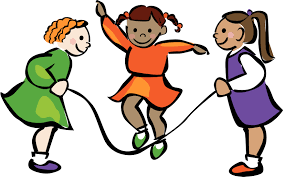 Jump Rope for Heart Fundraiser on June 4th
See here for details
Free Youth Leadership Program for Ages 13-18
See HERE for details
Loose Parts (Créactivité)
PLEASE DONATE! The purple shed in the courtyard is where we keep lots of objects for students to use in creative play. We cleared out broken objects and are hoping to reopen it full in September. We are looking to add some new objects and looking for our school community to fully HELP us by DONATING gently used objects that our students can use to play. Past objects: small plastic play pool, key boards, snorkeling fins, colanders, anything in wood or metal, shower curtains, drain pipes, tires, baskets, rope, computer keyboards, garbage cans, old radios or microphones – anything that can encourage creative play! All objects should be brought to the middle school lobby. No breakables. Link to a past article in the Goldstream Gazette: 'Junk' playground in Colwood teaches kids creative play – Goldstream News Gazette (goldstreamgazette.com)
School Calendar 2021-2022
See here for John Stubbs 2021-2022 Calendar.  You can also see what's happening this month at John Stubbs in the calendar of events HERE. The last day of classes in June is Tuesday, June 29th.
K-12 HEALTH CHECKER APP
One of the most important factors to keeping schools safe is a daily screening for any COVID-19 symptoms, and having students and staff stay home if sick.  Daily health checks continue to be required. To support daily screening, a new K-12 health-checker app has been developed for students and families and can be found at: K-12 Health Check (gov.bc.ca)
DOWNLOAD THE JOHN STUBBS APP
A great way to ensure you are staying connected with communication from the school is by downloading the John Stubbs app. Scan the QR code below or find the app here: John Stubbs APP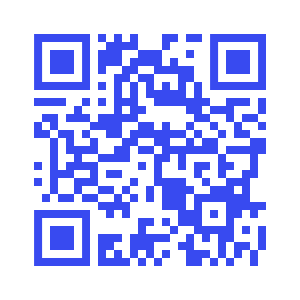 District News and Links:
SD62 SCHOOL CALENDAR 2020-2021
We have had questions about upcoming dates for the remainder of the school year. Please take a look at the SD62 calendar HERE.