Dates to Remember:   
Mar 15 – Spring Break Begins
Mar 29 – Back to School
April 2 – Good Friday; No School
April 5 – Easter Monday; No School

---
School News:
STUDENT LEARNING SURVEY
The Student Learning Survey is a chance for you to give your input about our school. We want to hear your feedback! This survey is open until April 30th.  https://www.awinfosys.com/SurveyFull1/central/main/access.asp
At our school, students in grades 4 and 7 will be completing it in class.  We look forward to receiving the valuable feedback from this survey.
LOST AND FOUND

Lost and found items will be on display from 8-4 daily. The display will be located outside, under the balcony overhang facing the bus loop. We ask that you please wear a mask and practice social distancing when viewing the lost and found racks. Unclaimed items will be donated over Spring Break. MORE INFORMATION HERE
REQUEST FOR DONATIONS
We are looking for some toys for our sand pit. If you have any shovels and/or buckets you would be willing to donate
YOUNG ENTREPRENEURS PROJECT DIV M-07 & M-11
If you would like to support the student Young Entrepreneurs from divisions M-07 and M-11. Here is a link to the online catalogue : https://docs.google.com/presentation/d/1QV3XKL5VGhLWF2oQpId-jO37Ri9Spq7GoIvaqwqb-SU/edit?usp=sharing
Please send payment envelopes to your child's teacher. Orders will be accepted from March 1-7. Here is a link to the order form: https://forms.gle/aLrCNFg1AtPQunKF8
It is challenging to do a craft fair virtually / online this year, as normally we would hold a big fair in the gym. Your support is very much appreciated.
HAVE YOU REGISTERED FOR THE BUS FOR 2021-2022?
School Bus registration will be a little different this year. Please read the attached information to learn more.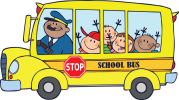 Current Students will register February 16th to April 30th
New Students will register March 15 to April 30th
How to Register:
Ensure you have completed your School Cash Online Consent.

While in the Consent Portal take note of your student's PEN or PUPIL number (you will need it for the bus registration)

Register your student(s) for the bus by completing the bus registration form
1-2 business days after completing the bus registration form you will receive an email (to the email address you registered with) containing a link to pay for the bus.
Once you have paid and received your confirmation email you have completed the registration process.
Instructions for the registration process can be found HERE. Any questions can be directed to the transportation department at 250-474-9845
REMOTE LEARNERS RETURNING TO IN CLASS
Remote learners who would like to return to in-class learning can do so on March 29, 2021. In order to have your child return to in-class learning we must have written confirmation sent to dlisrael@sd62.bc.ca by no later than Friday March 5, 2021. This is the last opportunity for remote learners to return to in class until next school year.
K-12 HEALTH CHECKER APP
One of the most important factors to keeping schools safe is a daily screening for any COVID-19 symptoms, and having students and staff stay home if sick.  Daily health checks continue to be required. To support daily screening, a new K-12 health-checker app has been developed for students and families and can be found at:
K-12 Health Check (gov.bc.ca)
---
District News and Links:
District Parent Letters and Information – Previously sent out by SD62