Dates to Remember:   
Feb 24 – Pink Shirt Day
Feb 26 – Spirit Day; Team Kindness
Mar 15 – Spring Break Begins
Mar 29 – Back to School
April 2 – Good Friday; No School
April 5 – Easter Monday; No School
---
School News:
STUDENT LEARNING SURVEY
The Student Learning Survey is a chance for you to give your input about our school. We want to hear your feedback! This survey is open until April 30th.  https://www.awinfosys.com/SurveyFull1/central/main/access.asp
At our school, students in grades 4 and 7 will be completing it in class.  We look forward to receiving the valuable feedback from this survey.
SPIRIT DAY – TEAM KINDNESS DAY
On Friday February 26th show your team spirit and wear a sports jersey, school spirit clothing, team clothing, etc.
HAVE YOU REGISTERED FOR THE BUS FOR 2021-2022?
School Bus registration will be a little different this year. Please read the attached information to learn more.
Current Students will register February 16th to April 30th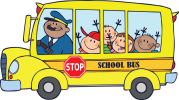 New Students will register March 15 to April 30th
How to Register:
Ensure you have completed your School Cash Online Consent.

While in the Consent Portal take note of your student's PEN or PUPIL number (you will need it for the bus registration)

Register your student(s) for the bus by completing the bus registration form
1-2 business days after completing the bus registration form you will receive an email (to the email address you registered with) containing a link to pay for the bus.
Once you have paid and received your confirmation email you have completed the registration process.
Instructions for the registration process can be found HERE. Any questions can be directed to the transportation department at 250-474-9845
SAFE PLAY AT SCHOOL
Please help us keep our children and staff safe. Please talk to your child about the importance of not playing physically (avoid play fighting, wrestling etc). We have seen an increase in this type of play. Merci!
REMOTE LEARNERS RETURNING TO IN CLASS
Remote learners who would like to return to in-class learning can do so on March 29, 2021. In order to have your child return to in-class learning we must have written confirmation sent to dlisrael@sd62.bc.ca by no later than Friday March 5, 2021. This is the last opportunity for remote learners to return to in class until next school year.
K-12 HEALTH CHECKER APP

One of the most important factors to keeping schools safe is a daily screening for any COVID-19 symptoms, and having students and staff stay home if sick.  Daily health checks continue to be required. To support daily screening, a new K-12 health-checker app has been developed for students and families and can be found at:
K-12 Health Check (gov.bc.ca)
---
PAC News:
METCHOSIN FARM FUNDRAISER
Support our PAC by purchasing seed packets from Metchosin Farm.  All seeds are certified organic, non-GMO and are locally grown right at Metchosin Farm.
Order Deadline:  Feb. 22
How to order (please read carefully):
Go to www.metchosinfarm.ca/fundraiser and choose the packs you want to buy.  Note:  ONLY the Variety Packs are available for this fundraiser; no individual seed orders please.
Once all the packs you want to order are in your cart, select Checkout and in the "Order Notes" section write:  JS2021.  Metchosin Farm will group your order with all John Stubbs orders.
Select Fundraising Pickup as your shipping option
Make your payment directly to Metchosin Farm following their instructions (they accept credit card or e-transfer)
All John Stubbs orders will be delivered to the PAC around the first week of March.  PAC will send out more information on where to pick up your order soon
_____________________________________________________________________________________
District News and Links:
District Parent Letters and Information – Previously sent out by SD62
FOR FAMILIES: A CONVERSTIAON ABOUT EATING DISORDERS
Free of charge workshop for families and caring adults. More information HERE
VIRTUAL LUNCH & LEARN PARENTING WORKSHOPS
Upcoming parent workshops run by the Boys & Girls Club of Greater Victoria. More Information HERE
PARENTING WITHOUT POWER STRUGGLES
Virtual group for parents of preteens. More information HERE