Dates to Remember:   
Nov 26 – PJ Day!
Dec 21 – Jan 1 – Winter Break
Jan 4 – School Reopens!
---
School News:
PJ DAY THIS THURSDAY
Pajama Day on Thursday November 26th!
DRESS FOR THE WEATHER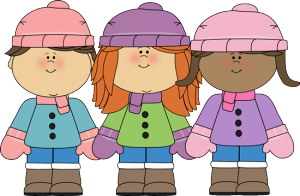 As we head into our wet and cold months please dress your student(s) appropriately for the weather. We always make it a priority to send the children outside in most weather conditions. ALL students need a waterproof coat, boots or a change of shoes and it is helpful for them to have a change of clothes in the classroom or in their backpack.
MASK REMINDER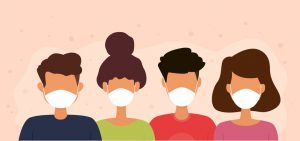 Thank you to all families for supporting John Stubbs' efforts in following COVID-19 protocols. By wearing masks, you are helping to keep our students, staff and families as safe as possible. If we as a community are to limit the spread of COVID-19, we all need to make sure we are doing our part by wearing masks and socially distancing while dropping-off and picking up your child(ren) before and after school. Thank you for helping us keep the John Stubbs Community safe by doing your part!
PICK UP REMINDER
Please note that some teachers are required to lead their class through the courtyard up to the field each day after school. We ask that you help them get there safely by social distancing and making plenty of space for the class to pass by.
HAVE YOU REVIEWED YOUR STUDENT(S) VERIFICATION FORMS?
Recently you received an email* notifying you that your student('s) verification forms have now been published in your MyEducation BC Family Portal Account. Please ensure you review this information sheet by logging in to your portal account. Please email johnstubbs@sd62.bc.ca with any changes that need to be made.
Student Verification Forms are a vital way to ensure the school has all your correct information on file. Please will review such things as your address, contact phone numbers, those authorized to pick up your student and medical/legal alerts.
*Email notifications for the MyEducation Portal comes from sysadmin@myeducation.gov.bc.ca please double check your junk folders if you are having a hard time locating it.
---
Pac News:
PURDYS CHOCOLATES
Purchase all your holiday sweets from the comfort of your home, with our Purdy's fundraiser. Orders can be placed directly on our Purdy's fundraising site: Purdys Chocolatier Group Savings and Fundraising Order deadline is TODAY (November 25) (deadline is firm).
This year's catalogue can be found here: 2020 Purdy's Catalog Orders will be ready for pickup at a non-school location on December 4.  Pickup address and more details will be sent closer to the date.
SCHOLASTIC ARTIC ADVENTURE VIRTUAL BOOK FAIR
Scholastic Arctic Adventure Virtual Book Fair is now LIVE! Running November 23 to December 6. More information HERE
To order please visit: https://virtualbookfairs.scholastic.ca/pages/5152242
POINSETTIAS – READY FOR PICKUP ON NOV. 27

Poinsettia orders will be ready for pickup (off campus) from 1 pm – 5 pm on Friday, November 27, and from 9 am – 12 pm on Saturday, November 28.
All people who placed orders have been emailed with the pickup address.  Please contact Melissa (jspacpres@gmail.com) if you need the address or directions.
Please wear a mask and remember to follow physical distancing measures and leave plenty of space on the porch when picking up your order.
SHUTTERFLY FUNDRAISER
If you purchase holiday cards, photo books or other photo items from Shutterfly, consider shopping through our storefront:  http://jspac.shutterflystorefront.com/
Shutterfly will donate a small portion of all sales made through our storefront back to PAC.  This is an ongoing fundraiser with no deadlines, so don't forget to use our storefront anytime you use Shutterfly.
MABEL'S LABELS FUNDRAISER
Purchasing labels?  Consider supporting PAC by ordering through our storefront:  https://mabelslabels.ca/en_CA/fundraising/ (search for John Stubbs PAC).
Mabel's will donate a small portion of all sales made through our storefront back to PAC.  This fundraiser is ongoing with no deadlines!
Feel free to email Melissa (jspacpres@gmail.com) if there are questions regarding any of the PAC information.
Feel free to email Melissa (jspacpres@gmail.com) if there are questions regarding any of the PAC information. 
---
District News and Links:
District Parent Letters and Information – Previously sent out by SD62