PARENTING WORKSHOPS
CONNECTING WITH OUR KIDS WHEN ANXIETY LEADS TO SOCIAL ISOLATION.
Parenting when our kid's anxiety leads to social isolation is hard for everyone. A parent and counsellor talk about what anxiety and social isolation are, what it can look like and feel like for our kids and at-home strategies families can try and how important it is to connect with our children before doing the hard work of trying new things.
Registration Required for all communities: www.familysmart.ca/itk
Date for Victoria: Tuesday, November 24 at 4:00 pm
Cost: Free of Charge
PARENTING WITHOUT POWER STRUGGLES
Registration Required: Please contact numbers on attached poster
Date: Wednesdays 11:00am – 12:30pm
Cost: By Donation
EARLY DISMISSAL – NOVEMBER 19
All students will be released 3 hours early on November 19th and buses will be running 3 hours early after school. Please see the staggered release schedule below:
11:30 = If you have more than one child you would like to pick up at the same time, siblings grade 3 and up are welcome to pick up their younger siblings as needed and meet you at a designated pick up spot.
If both/all your children are Grade 2 or younger we ask that they stay with their class and leave at the times below:
11:35 = KG and Gr 2
11:40 = Gr 1, 4, and 6
11:45 = Gr 3 and 7
11:50 = Gr 5 and 8
ANNUAL STUDENT INFORMATION VERIFICATION FORMS
Recently you received an email* notifying you that your student('s) verification forms have now been published in your MyEducation BC Family Portal Account. Please ensure you review this information sheet by logging in to your portal account. Please email johnstubbs@sd62.bc.ca with any changes that need to be made.
Student Verification Forms are a vital way to ensure the school has all your correct information on file. You will review such things as your address, contact phone numbers, those authorized to pick up your student and medical/legal alerts.
*Email notifications for the MyEducation Portal comes from sysadmin@myeducation.gov.bc.ca please double check your junk folders if you are having a hard time locating it.
LOTS OF RAIN THIS WEEK! As we head into our wet and cold months please dress your students appropriately for the weather. We always make it a priority to send the children outside in most weather conditions. ALL students need a waterproof coat and boots or a change of shoes.
MASK REMINDER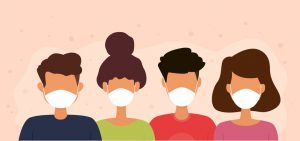 We need all parent/guardians to wear masks when they enter school property. This is to keep everyone on site safe and ensure our school does not become a hot spot for COVID-19

PICK UP REMINDER
Please note that some teachers are required to lead their class through the courtyard up to the field each day after school. We ask that you help them get there safely by social distancing and making plenty of space for the class to pass through.
_____________________________________________________________________________________
Pac News:
PURDYS CHOCOLATES
Purchase all your holiday sweets from the comfort of your home, with our Purdy's fundraiser
Orders can be placed directly on our Purdy's fundraising site:  https://fundraising.purdys.com/804822-79205
Order deadline is November 25 (deadline is firm). This year's catalog can be found here:  2020 Purdy Catalog
Orders will be ready for pickup at a non-school location on December 4.  Pickup address and more details will be sent closer to the date.
SCHOLASTIC ARTIC ADVENTURE VIRTUAL BOOK FAIR
Scholastic Arctic Adventure Virtual Book Fair is coming! November 23 to December 6. More information on the Arctic Adventure Book Fair HERE
Feel free to email Melissa (jspacpres@gmail.com) if there are questions regarding any of the PAC information. _____________________________________________________________________________________
District News and Links:
District Parent Letters and Information – Previously sent out by SD62