Dates to Remember:
                    
Nov 11 – Remembrance Day
Nov 19 – Early Dismissal details on staggered release to come and Parent/Teacher Interviews
Nov 20 – Non-Instructional Day
Dec 21 – Jan 1 – Winter Break
_____________________________________________________________________________________
School News:
PARENT / TEACHER INTERVIEWS
Your student's teacher will communicate with you on how they will be delivering parent/teacher interviews. For those teacher's choosing virtual appointments on November 19th you will need to book online at the following link: http://johnstubbs.schoolappointments.com The booking system will open on November 13th at 8:00am and close on November 17th at midnight. Mark your calendars so you do not miss the opportunity to book an appointment!
Parent Instructions for School Appointments
EARLY DISMISSAL – NOVEMBER 19
All students will be released 3 hours early on November 19th. Please see the staggered release schedule below:
11:30 = If you have more than one child you would like to pick up at the same time, siblings grade 3 and up are welcome to pick up their younger siblings as needed and meet you at a designated pick up spot.
If both/all your children are Grade 2 or younger we ask that they stay with their class and leave at the times below:
11:35 = KG and Gr 2
11:40 = Gr 1, 4, and 6
11:45 = Gr 3 and 7
11:50 = Gr 5 and 8
THANK YOU TO OUR PARENTS
Thank you to all our parents who had great patience during the John Stubbs' power outage last Monday! Bravo!
WELCOME BACK REMOTE LEARNERS
This week we will be welcoming some of our remote learners back to in class learning. We are so excited to see some of our students return!
ANNUAL STUDENT INFORMATION VERIFICATION FORMS
Last week you received an email* notifying you that your student('s) verification forms have now been published in your MyEducation BC Family Portal Account. Please ensure you review this information sheet by logging in to your portal account. Please email johnstubbs@sd62.bc.ca with any changes that need to be made.
Student Verification Forms are a vital way to ensure the school has all your correct information on file. You will review such things as your address, contact phone numbers, those authorized to pick up your student and medical/legal alerts.
*Email notifications for the MyEducation Portal comes from sysadmin@myeducation.gov.bc.ca please double check your junk folders if you are having a hard time locating it.
DRESS FOR THE WEATHER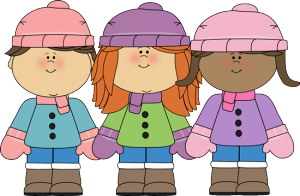 As we head into our wet and cold months please dress your students appropriately for the weather. We always make it a priority to send the children outside in most weather conditions.
_____________________________________________________________________________________
Pac News:
Just in time for the holiday season, PAC has two of our classic fundraisers ready for you to order from.
PURDYS CHOCOLATES
Purchase all your holiday sweets from the comfort of your home, with our Purdy's fundraiser
Orders can be placed directly on our Purdy's fundraising site:  https://fundraising.purdys.com/804822-79205
Order deadline is November 25 (deadline is firm). This year's catalog can be found here:  2020 Purdy Catalog
Orders will be ready for pickup at a non-school location on December 4.  Pickup address and more details will be sent closer to the date.
Feel free to email Melissa (jspacpres@gmail.com) if there are questions regarding any of the PAC information. _____________________________________________________________________________________
District News and Links:
District Parent Letters and Information – Previously sent out by SD62