Dates to Remember:

Nov 10 – Photo Retake Day
Nov 11 – Remembrance Day
Nov 19 – Early Dismissal details on staggered release to come
Nov 20 – Non-Instructional Day
Dec 21 – Jan 1 – Winter Break
---
School News:
ANNUAL STUDENT INFORMATION VERIFICATION FORMS
Today you will receive an email* notifying you that your student('s) verification forms have now been published in your MyEducation BC Family Portal Account. Please ensure you review this information sheet by logging in to your portal account. Please email johnstubbs@sd62.bc.ca with any changes that need to be made.
Student Verification Forms are a vital way to ensure the school has all your correct information on file. You will review such things as your address, contact phone numbers, those authorized to pick up your student and medical/legal alerts.
*Email notifications for the MyEducation Portal comes from sysadmin@myeducation.gov.bc.ca please double check your junk folders if you are having a hard time locating it.
LIFETOUCH SCHOOL PHOTO ORDERS
Do not miss the opportunity to order school photos. See attached poster for 10% discount code.
Remember! Retake day is on Tuesday November 10th!
DRESS FOR THE WEATHER
As we head into our wet and cold months please dress your students appropriately for the weather. We always make it a priority to send the children outside in most weather conditions.
REMEMBRANCE DAY ASSEMBLY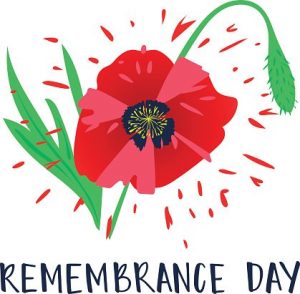 Our school would like to continue the tradition we started two years ago by recognizing families who are currently serving or who have served in the military.  During our Remembrance Day assembly, we will show a slide show with photos of those family members.  If you have sent photos in the past, your photo will remain in the slideshow.  You do not need to send it again.  We look forward to seeing your photos.  Please email them to Mellissa Ryan at mryan@sd62.bc.ca by November 6th at the latest.
REMOTE LEARNERS RETURNING TO IN CLASS
Remote learners who would like to return to in-class learning can do so on November 12, 2020. In order to have your child return to in-class learning we must have written confirmation sent to dlisrael@sd62.bc.ca by no later than Friday November 6, 2020.
---
Pac News:
Just in time for the holiday season, PAC has two of our classic fundraisers ready for you to order from.
POINSETTIAS FROM HILLTOP NURSERY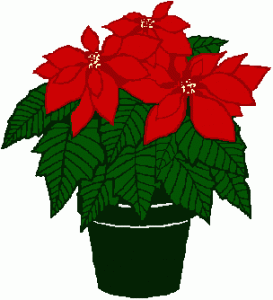 These gorgeous poinsettias are always a great way to start the holiday season. Orders can be placed directly on the hot lunch site (you will need to re-register for the 2020 school year; Access Code:  JSPAC2020):  https://johnstubbs.hotlunches.net/admin/
Order deadline is November 8 (deadline is firm this year). PDF of the brochure can be found here:  https://johnstubbs.hotlunches.net/admin/view-doc.php?dnum=10508
Orders will be ready for pickup at a non-school location on the afternoon of November 27.  Pickup location will be emailed to all those who ordered closer to the date.
PURDYS CHOCOLATES
Purchase all your holiday sweets from the comfort of your home, with our Purdy's fundraiser
Orders can be placed directly on our Purdy's fundraising site:  https://fundraising.purdys.com/804822-79205
Order deadline is November 25 (deadline is firm). This year's catalog can be found here:  2020 Purdy Catalog
Orders will be ready for pickup at a non-school location on December 4.  Pickup address and more details will be sent closer to the date.
PAC MEETINGS
PAC meeting on Wednesday (November 4) at 6:30 pm via MS Teams.  We will set aside 30 mins at the end of the meeting to discuss thoughts/concerns about the proposed catchment review so that PAC can send those concerns to SD62.  Click here to join the meeting
Feel free to email Melissa (jspacpres@gmail.com) if there are questions!
---
District News and Links:
District Parent Letters and Information – Previously sent out by SD62