DAILY HEALTH CHECKLIST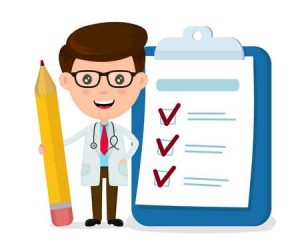 Parents/Guardians are required to assess their child(ren) for symptoms of COVID-19 daily prior to sending them to school.
CLICK HERE FOR MORE INFORMATION
If your child has a sniffle and / or a cough that is not their norm, then please keep them home for two or three days. This will allow you to see how things develop.
If the cough is normal to the child, such as an asthma issue or a seasonal allergy, please inform your class teacher of this so that they know what to expect.
Thank you for your support as we all figure this out.
Daily health Assessment FAQ and Flowchart
---
If your child is going to be absent from school please email johnstubbs@sd62.bc.ca with the date, student's name and grade in the subject line of the email.
LATE STUDENTS
All late students or students returning to school from an appointment, please have them go straight to their classroom. The teacher will call the office to notify us of their arrival.
To excuse you student's late please email johnstubbs@sd62.bc.ca please make sure your students name and grade are in the email.
EARLY PICK UPS
If you need to pick your child up early from school during the school day, please come to the staff parking lot entrance door at the back of the school. Once you are at the doors please make yourself visible so we can see you from the office and call the office to sign your student out.