School News:
ORANGE SHIRT DAY
Orange shirt day is on Wednesday September 30th. Orange Shirt Day is an event, created in 2013, designed to educate people and promote awareness in Canada about the Indian residential school system and the impact it has had on Indigenous communities for over a century – an impact that continues today. It is held annually on September 30 in Canadian communities, especially in schools with students and staff, where people are encouraged to wear an orange shirt.  (Wikipedia: https://en.wikipedia.org/wiki/Orange_Shirt_Day)
Here is a link for further information:  https://www.orangeshirtday.org/about-us.html
PICTURE DAY
Picture day is scheduled for Thursday October 1st. Please see the link below for Liftouche's Health and Safety Protocols. CLICK HERE
MYED PARENT PORTAL
The office staff is working diligently on getting all John Stubbs families set up on the MyEd Parent Portal. If you no longer have the email from November 2019 with your login information, please be patient as we work to get this information to you as soon as possible.
New families to John Stubbs can expect to receive an auto generated email from sysadmin@myeducation.gov.bc.ca with your new login information. As soon as you receive this email please take the time to set up your account as you will require access throughout the year.
DAILY HEALTH CHECKLIST
Parents/Guardians are required to assess their child(ren) for symptoms of COVID-19 daily prior to sending them to school.
CLICK HERE FOR MORE INFORMATION
If your child has a sniffle and / or a cough that is not part of their normal, then please keep them home for two or three days. This will allow you to see how things develop.
If the cough is normal to the child, such as an asthma issue or a seasonal allergy, please inform your class teacher of this so that they know what to expect.
Thank you for your support as we all figure this out.
PARENT HANDBOOK
Our Parent Handbook has some updates, please review the changes that are highlighted in yellow. Parent Handbook.
SCHOOL SUPPLIES – PLEASE PAY FOR THE SCHOOL SUPPLIES IF YOU HAVEN'T YET.
Some families have not yet paid for the school supplies that were purchased in bulk by the school in order to save you expenses. It is cheaper this way. Please use this link to help you understand and to pay. http://johnstubbs.web.sd62.bc.ca/parents/school-supply-list/ . If your family is struggling to cover this cost, please contact Mme Szalipszki (sszalipszki@sd62.bc.ca) and she will be able to help you.
KISS AND DROP – IT'S GOING REALLY WELL! THANKS!
Make it quick and make is safe!
Reminders:
Your children need to get out of the car independently and quickly
Your children need to get out of the passenger side of the car. You may need to reconfigure the way you seat your children in the car so that they can get out quickly. This is the safest side to use.
Your children need to be able to open and close the door themselves.
This isn't the place for a hug goodbye, do that at home before you leave home! If you need a hug goodbye, don't use the kiss and drop. Park somewhere else instead.
GRADE 1 AND 2 PARENTS:
While you're dropping off your child at school, please use physical distancing. This is important for us all!
Please leave promptly. Encourage your child to be independent. There is supervision outside, your child is safe with us!
If you need to be on the property, please wear a mask to keep our staff safe. This helps us all feel safe.
Thanks for your cooperation in keeping each other, our children and our staff safe!
ABSENCES
If your child is going to be absent from school please email johnstubbs@sd62.bc.ca with the date, student's name and grade in the subject line of the email.
LATE STUDENTS
All late students or students returning to school from an appointment, please have them go straight to their classroom. The teacher will call the office to notify us of their arrival.
To excuse you student's late please email johnstubbs@sd62.bc.ca please make sure your students name and grade are in the email.
EARLY PICK UPS
If you need to pick your child up early from school during the school day, please come to the staff parking lot entrance door at the back of the school. Once you are at the doors please make yourself visible so we can see you from the office and call the office to sign your student out.
JOHN STUBBS APP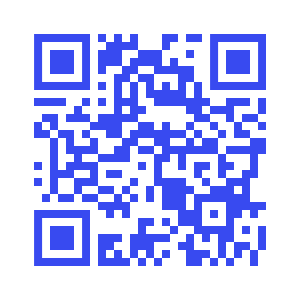 Did you know John Stubbs has it's own app? Download the École John Stubbs Memorial app to get events, messages and notifications sent right to your phone or tablet. You can check our school calendar and even link up with your child's class or programs.
The app is a free download on your smart phone or tablet. Just hover the camera from your phone or tablet over the QR code and you will instantly get a message to open and download the app, or find the app here: http://johnstubbs.appazur.com/help/get-the-app
District News and Links:
https://www.sd62.bc.ca/news-events/news