Week at a Glance:
Thurs, Feb 13
Grade 5 Girls Basketball @ Happy Valley
Middle School Robotics Club (More Information Below)
Fri, Feb 14
Non Instructional Day – No School
Mon, Feb 17
Tues, Feb 18
Book Fair February 18-21 (More Information Below)
Grade 5 Girls Basketball – John Stubbs & Lakewood @ Savory
Poppin' for Peeps – Elementary $1/bag
Wed, Feb 19
Pizza – Middle School $3/Slice
School News:
ROBOTICS CLUB
Middle School Robotics Club has started up and is taking place Thursdays from 3:00-4:00 pm. For more information, please speak with Mme. Hallett
GRADE 8 TRANSITION TO BELMONT
The Scholastic French Book Fair is coming soon! The book fair will be open to students and parents February 18-24th, before and after school as well as during lunch hour. Each class will have the opportunity to go through the book fair during their usual library time and write up a "wish list" to bring home. As always these events rely upon volunteers. Please click on the link and sign up for some time with us at the fair!
https://signup.com/login/entry/167006311983570042
JOHN STUBBS MIDDLE SCHOOL YEARBOOKS NOW ON SALE!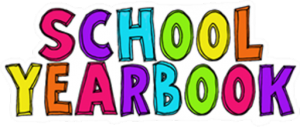 Middle School Yearbooks are NOW on sale for $30.   This year, a "Zoom" insert of Current Events will be included with the purchase of each Yearbook!
The FASTEST and EASIEST way to order the Yearbook is online with a credit card at https://ybpay.lifetouch.ca/  You will need to enter the Yearbook ID Code -12895420 and search for your child to purchase a yearbook. Cash or Cheques made out to SD62 are also accepted in the office. If you have any questions, please contact Mme Gage at jgage@sd62.bc.ca
ELEMENTARY SPRING CONCERT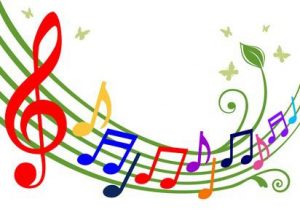 Our Spring Concert dates have been set and we have begun working on the music! Here is some information regarding the concerts:
Dates: Tuesday, March 3rd, and Wednesday March 4th, 2020 (Note: your child's class will perform on one of these two dates- see below for class lists)
Concert times: Both dates will have 1:00 PM and 6:00 PM shows which are open to families and friends. We will hold a dress rehearsal at 9:00 AM that is just for students at the school.
Drop off: For the evening concert, please drop off your child in their classroom at 5:30.
Concert Location: The Ecole John Stubbs Middle School Gym
What to wear: We encourage students to look their best, but there is no theme/dress code. Patterns, solid colours, nice jeans, dress pants, skirts, dresses, etc. are all just fine!
Elementary Choir: Choir members will have the option of performing in BOTH concerts. Please see the elementary choir website for information as to where they should go each night! johnstubbsmusic.weebly.com/elementary-choir.html
Concerts will be approximately one hour in duration. Out of respect to all students performing, we ask that you stay until the end of the concert.
Classes performing on March 3rd will be:

Elementary Choir
M. Gray
Mme Lloyd
Mme Pomper
Mme McLeod
Mme Adamek
Mme Millar
Mme Mastrodonato
Mme Marlin
Mme Polomark
Mme Clarke
Mme Crombie

Classes performing on March 4th will be:

Elementary Choir
M. Barker
Mme Dorran
M. Summers
M. Papageorgiou
Mme Marshall
Mme Jenkins
Mlle Fisher
Mme Kaludjer
Mme Sheilagh/Mme Ryan
Mme Bouchard
M. Button
Mme Walsh
District News, Links and Info:
Sr. Girls AAAA High School Basketball Championships