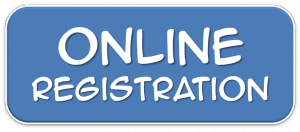 We are excited that registration begins next Monday, January 28th at 8 a.m.  Please make sure you are familiar with the District's new registration process. 
Here's the link to the registration Guide:
http://www.sd62.bc.ca/wp-content/uploads/sites/11/2018/11/Registration-Guide.pdf
French Immersion Kindergarten: Please check the District website for the 2019-2020 registration form.  If you had filled out the online District registration form before Wednesday, January 23rd, you will need to fill it out again on Monday morning, January 28th as the form has been updated for the 2019-2020 school year, and your previous form has not been saved.  The 2019-2020 form will be made available to complete on Monday at 8 a.m.
The District Office will follow the new registration process and the District will contact you directly once this is complete.
Late French Immersion: reminder that all registrations must be completed through the online registration page starting on Monday morning, January 28th at 8 a.m.
http://www.sd62.bc.ca/parents/registration/