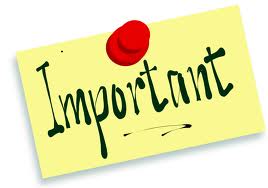 **All grade 8 students will automatically be registered at Belmont Secondary School in the French Immersion Program for 2019-2020. If your grade 8 student plans to attend another Secondary School in our district, you must complete a school change request on line.
Here is what the next few months will look like for our grade 8 students and their parent/guardians:
Belmont Ambassadors at John Stubbs: Wednesday, January 16th
Grade 8 Parent/Student info night at Belmont Theatre: Wednesday,  January 30th
Belmont counselor visits John Stubbs: February 11th and 22nd
Grade 8 tours at Belmont: April 25th and 30th.