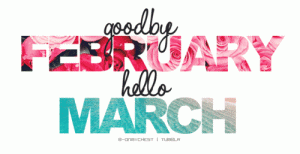 ---
Dates to Remember:
Wednesday, February 28th – Elementary Girls Basketball – Team A – John Stubbs @ Ruth King.
Thursday, March 1st – Grade 6, 7, 8 – Mount Washington Ski Trip.
Thursday, March 8th – Elementary Concert, please see below:
Spring Concerts:
The Elementary Spring Concert is coming up quickly! We have just a few informational items to share with you about the concerts:
Date and Time: Thursday, March 8

th

, 1:30 PM and 6 PM (runtime will be under an hour)
Student drop off for the evening performance: You may drop off students who are performing IN THEIR CLASSROOMS at 5:40. Doors will be LOCKED until 5:40.
CHOIR MEMBERS: If your child is in the choir but their class is NOT performing in the concert, these students will go to the band room where they will be supervised by a staff member.
What to wear:  ALL STUDENTS: Just look nice! Dress shirts, dresses, pants… it's all good!
Just a reminder, the classes performing are:
Mme Grieve
Mme Dorran
M. Barker
Mme McKenzie
Mme Adamek
Mme Jenkins
Mme Bouchard
Mme McLeod
Mme Sheilagh
M. Morales-Gil
Mme Ryan
Mme Michelle
Elementary Choir