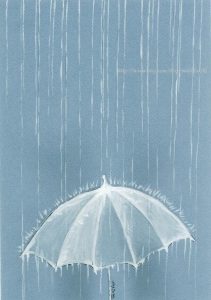 In light of yesterday's earthquake in Alaska and Tsunami warning we would like to reassure parents that our school has an excellent emergency protocol and thanks to our PAC, we have enough water and food for our school for three days.  In the event of an emergency we would keep your children safe and parents/guardians would come to the school to sign out their child using our protocols for emergency release of students.
In other news….
-Our Middle School Girls participated in the Hackergal Coding Challenge just before Christmas. They did really well and were on Shaw TV! Have a look at this link to see our students! https://youtu.be/QJO3FM2hOdo
-Our 'Creactivité' playground has been a lot of fun for the students.. It is available during morning and lunch recesses and includes such this as tires, pipes, a suitcase, an old paddling pool and other cool things. But, the objects are starting to ware out and we need more. We have discovered that bigger objects last longer, and are fun.
If about 20 or 30 families could help us with this every two months or so, we'd be able to maintain this fun playground very easily! The kids LOVE it, so please help! You could buy the objects or you could donate ones that are found around your home. Here are some of the things we'd love parents to be able to send into school for this fun recess activity: 5 or 6 clean tarps of different sizes, 4" pipe connectors (elbows/joints to connect the pipes), 2 large spindles (the ones that are used to wrap electrical wire around at construction sites, there is a place on Bridge street that could supply them), strong and thick rope of different lengths, big metal pots and pans, metal utensils that are solid (make great 'music'!), large plastic gardening buckets (lots!), corrugated plastic pipes (different diameters, 2", 3", 4") that would be used for garden water drainage, logs (bark removed) that are different diameters but which won't give splinters, planks of wood cut round (different diameter, smooth for no splinters), old keyboards, and anything that isn't glass or ceramic or made from a breakable substance. Please help if you can.
Important Dates:
Friday, January 26th – "Dress as your favourite book character" day.  Students will have milk and cookies with their class.  Please send a cookie or two and a non-breakable cup with your child on January 26th.  Thank you to our PAC for providing milk for all students.
Saturday, January 27th – National Family Literacy Day with many events taking place throughout the community.  Please see the attached information sheet for events in the Westshore or visit https://southislandliteracy.com/ to find events in the surrounding areas.
Monday, January 29th – Registration opens at 8am for Kindergarten/Late French/French Immersion for the 2018/2019 school year. Registration is done on line. http://registration.sd62.bc.ca/
Wednesday, January 31st – Ready, Set, Learn in the Elementary Gym 6pm-7pm.
Wednesday, February 7th – PAC Meeting 6:30pm Library Learning Commons.
Thursday, February 8th – PAC's Carnival Pancake breakfast.
Friday, February 9th – PAC's Hot Lunch.
Monday, February 12th – Family Day – School is not in session.