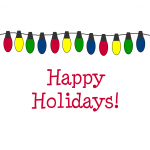 JOYEUX NOËL ÉCOLE JOHN STUBBS PARENTS AND STUDENTS!
 From all of the staff at École John Stubbs Memorial School, we wish you a Happy Holiday Season and all the best for the New Year!
Concert: The Elementary Concerts will be on Wednesday December 20th at 1:30 and 6:00 in the Middle School Gym. Please see attached memo. The classes that will be performing will be: Mme Mardi, M. Franck, Helene, Mme Marshall, M. Button, Mme Cookson, Mme Le, Mme Crombie, Mme Karen, Mlle Watts, Mme Manon, and the elementary Choir.
Please consider bringing a cash or food donation for the Goldstream Food Bank.
The Middle School Band Concert will be on Thursday December 21st at 6:00. Admission is also by donation.
Christmas Hamper Drive: Deadline December 22nd: We are asking you to donate items for Christmas hampers. Until December 22nd we will be collecting food, hamper items, and/or cash donations.   Admission to the Elementary concerts and Middle School Band concert on December 20th and 21st is by donation. You can also bring donations to your child's classroom. The Goldstream Food Bank will pick up your much needed and very much appreciated donations on December 22 and will help build the hampers for families in need. Thank you.
Report Card Envelopes: Please remember to sign your child's report card envelope and return it to his/her teacher for the next term's report card.
Upcoming Dates:
Wednesday December 20th: Elementary Concerts at 1:30 and 6:00 in Middle School Gym.
Thursday December 21st: Middle School Band Concert at 6:00 in Middle School Gym.
Friday December 22nd: Christmas Hamper pick up. Last Day of School before Winter Break.
Monday January 8th: Schools reopen