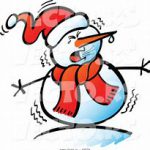 As the cold weather is here (well, cold for Victoria) please be cautious on roads and sidewalks , and dress your kids appropriately as they will be outside for lunch and recess enjoying the crisp winter air.
**Please note:  we were informed yesterday of a date change for our Kindergarten Information Night in January.  The new date will be Thursday, January 18th, 6pm, in the Learning Commons.  The calendar has been updated to show this change as well.  Please share this information with new families.
Reminder that tonight is the PAC Holiday Social at 6:30pm in the Learning Commons.  Please join your PAC for some holiday cheer!
Wednesday, December 6th – PAC Holiday Social 6:30pm Learning Commons
Friday, December 8th –  PAC Hot Lunch
Thursday, December 14th – PAC Hot Chocolate and Cookies in the middle school foyer.  Please have your child bring their own mug.
Friday, December 15th
– PAC Meeting 1:30pm – Learning Commons
– PAC Hot Lunch
Wednesday, December 20th – Elementary Concert 6pm
Thursday, December 21st – Middle School Band Concert 6pm
Friday, December 22nd
– last day of school (full day) before Winter Break
– PAC Hot Lunch