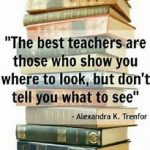 Dates to remember

:
Tuesday, November 7th – Picture Retake Day.
Wednesday, November 8th – PAC Meeting at 6:30pm in the Library.
Friday, November 10th – Remembrance Day Assembly.  Kindergarten – Elementary Gym at 9:15am.  Grades 1-8 – Middle School Gym at 10:50am.
                                         Monday, November 13th – School is not in session as we observe Remembrance Day.
Reminder that on Thursday, November 23rd it is Early Dismissal for Parent Teacher interviews.  School will be in session on that day until 11:50am, and buses will run on the same schedule, but 3 hours earlier.  Friday, November 24th is a non-instructional day for Parent Teacher interviews. Registration for Parent Teacher interviews registration will be posted on this website closer to the date, as well we will send out an email with the link attached.
PAC is selling tickets to the following Victoria Royals Hockey games:
November 4th
December 8th
January 13th
February 24th
These can be ordered through the hot lunches site https://johnstubbs.hotlunches.net/,