O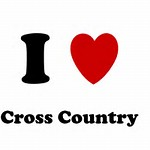 ur district is rapidly growing and there is concern for the safety of our runners at the cross country races at Juan de Fuca. To accommodate the growing numbers, cross country will now include students from Grades 2-5. At John Stubbs, we invite any Grade 1 students interested in running to attend practices and train with the team, but not attend the races.
Elementary Cross Country will have a sign up meeting today, Friday, September 15, at first recess in the elementary gym, for all students in grades 2-5 who are interested in joining the team.  If your child isn't able to attend the sign up then they must go to the first practice at first recess on Tuesday, September 19th.  If they don't attend either of those times they will not be able to be on the cross country team.
Practices are at first recess, on Tuesdays and Thursdays, on the top field.  Race days will be Wednesday, September 27th and Wednesday, October 4th, at the bottom field at JDF.  Permission forms will be going home on Tuesday.