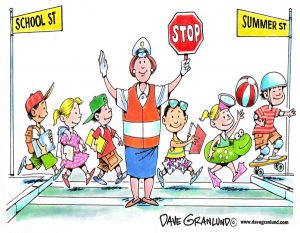 This year certainly feels as if it is has flown by, hard to believe that the 2016-2017 school year has come to a close.
We will be sending any unclaimed report cards out in the mail beginning the week of July 10th, unless we hear otherwise from parents.
If you know your student will be away for the start up of school in September it is extremely important that you let the office know.
Summer Office Hours: The school will be open from 8am to 2:30pm from July 4th to July 7th.  The office will re-open on Monday, August 28th and be open from 8am-3:30pm.
School will be back in session on Tuesday, September 5th, 2017.  Please check our website at the end of August for first week of school information.
Enjoy your summer, see you in September!